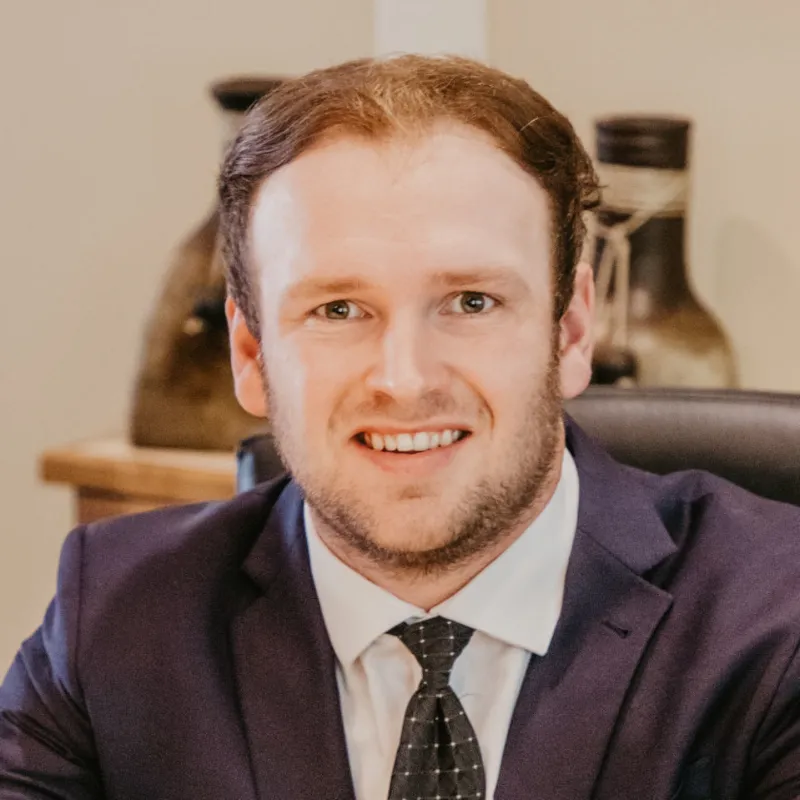 Joe Harrington
Experience
Joe ("JoJo") Harrington has been a lifelong Boise, Idaho resident. Joe became a licensed attorney in September of 2019, and since then has gained meaningful experience advocating and fighting for his clients. Joe has a blue-collar, hard-working approach to litigation which has already helped him to have great success in achieving his clients' goals and safeguarding their interests. Coming from an athletic background, Joe is extremely competitive and cares passionately about achieving his client's goals. Joe's style to litigation is to be respectful to all, but back down to no one. Joe places his client's interests above everyone else's, and is willing to argue their positions. Joe understands that litigation is an adversarial process that is very expensive for his clients, and therefore he is driven to get his clients the result they want and does not worry about making friends along the way.
Joe's devotion, passion, and commitment to family law has given him an early amount of success upon which he strives to grow and establish himself as one of the top family law lawyers in the Treasure Valley, like the partners in his firm. Although Joe may not be able to tote years of family law experience, Joe is the one working early mornings, late nights, and on the weekends, to make sure his clients are looked after and good work is being done in their case. A testament to Joe's character and performance can be seen by the fact that he became an attorney at only 25 years of age.
Joe has been an Associate with Hardee, Piñol & Kracke, PLLC since 2019, and specializes in all aspects of family law. Clients can attest to the fact that he is an extremely hard worker who is aggressive through litigation when necessary, but always advocates for an amicable resolution when in the best interests of his client. Joe will work tirelessly for his clients and is an excellent communicator throughout the entire process. Joe is very fortunate to have great mentors in Dan Hardee, Greg Hardee, Rich Piñol and David Kracke.
Education
Joe graduated from Bishop Kelly High School in 2012. Joe then attended the University of Idaho from 2012 to 2016 where he made the Dean's List every semester, and was a member and the Academic Chairman for Delta Tau Delta Fraternity. Joe attended and graduated from the University of Idaho Law School in 2019, having finished in the top 15% of his graduating class and being a Managing Editor of the Idaho Law Review. He has been practicing law since being admitted into the Idaho Bar in 2019. He has been representing clients throughout the Treasure Valley ever since.
Areas of Practice
Divorce
Property and Debt Division
Alimony
Child Custody
Visitation
Support/Alimony
High Asset Divorces